Screening Location
Address:
Chailey School, Mill Lane
, South Chailey,
Lewes
,
Sussex
,
BN8 4PU
01/06/2022




9:00 AM - 4:00 PM
This screening is for those aged 14 to 35 years only.
All individuals entering the screening venue must have proof of a negative coronavirus (COVID-19) lateral flow test within the 24 hours prior to the screening. This includes any individuals accompanying / chaperoning the person being screened.
Confirmation of the result will need to be shown via text message or email at the CRY welcome station on the day. Anyone without a negative result will not be able to enter the screening area. To order lateral flow tests please visit: https://www.gov.uk/order-coronavirus-rapid-lateral-flow-tests or visit your local pharmacy. To report your result, please see the booklet 'Your step-by-step guide for COVID- 19 self testing' which is included with the COVID-19 Self Test. On pages 15/16 there are instructions on how to report your result. This is how you would receive your text/email confirmation.
Screening funded in memory of Ben Hammond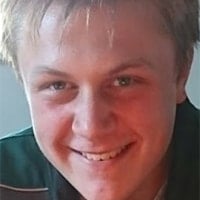 We're sorry, but registration has closed.